Rich Sadiv New Jersey Strength and Power HoF inductee 2021
By Strength and Power Hall of Fame
Owner Parisi Speed School Fair Lawn Rich began his second career in fitness training in 2008 as a strength consultant, coach, and Program Director for the Parisi NFL Combine Program, which has produced over 200 NFL Draft picks, including Alfred Morris, Josh Norman, Demario Davis and Chris Long. He has also trained athletes from a variety of sports, such as Jim Miller (UFC), Jim Galvin (Olympian), Michael Young (Basketball), Hayden Smith (Rugby) and Penelope Edmonds (Soccer). In 2015 Rich became the owner of the Parisi Speed School Fairlawn, the largest and flagship training facility for youth athletes in the country. In 2019 Rich became owner of Escape Fitness Fairlawn, the exclusive showcase facility for Escape in the United States. Escape's unique equipment, such as The Octagon, spread out over 16 thousand square feet of training surface, is the perfect complement to Rich's individualized training which uses variety of modalities to enable every client to crush their fitness goals. He is certificated in Nutrition and Healthy Living by Cornell University, and provides a comprehensive approach to physical strength, mental fitness and a healthy lifestyle. Rich received a Bachelor of Arts in Sociology in 1989 from William Paterson University and has professional certifications from NASM and FMS.
Rich enjoys competing in powerlifting as it is very objective. As a master's lifter Rich excelled at the deadlift. Here are his all-time world rankings in the lift by age group and weight category. Age 40 at 198lbs. ranked 23rd in the world. Age 45 at 181lbs ranked 6th in the world, 198lbs. ranked 14th in the world. Age 50 at 181lbs. ranked 13th in the world, 198lbs. ranked 11th in the world and at age 55 at 198lbs ranked 29th.
In the WNPF Federation Rich set 14 NJ State Records, 5 National records and 1 World record. He was inducted into the WNPF Hall of Fame in 2018. To add to his accomplishments Rich is in the Guinness Book of Records for the 1-hour team deadlift.
Rich has judged state level meets, hosted state and national level meets at his facility (Parisi Speed School). He created a deadlift protocol named Sadiv Sets.
Rich also produced a DVD - Building Ultimate Strength to Deliver Ultimate Speed: 6 Deadlifts That Hold The Keys Judged and MC'd Special Olympics Powerlifting events. NJ Best Buddies Grand Champion.
Some of Rich Sadiv's - powerlifting results - open powerlifting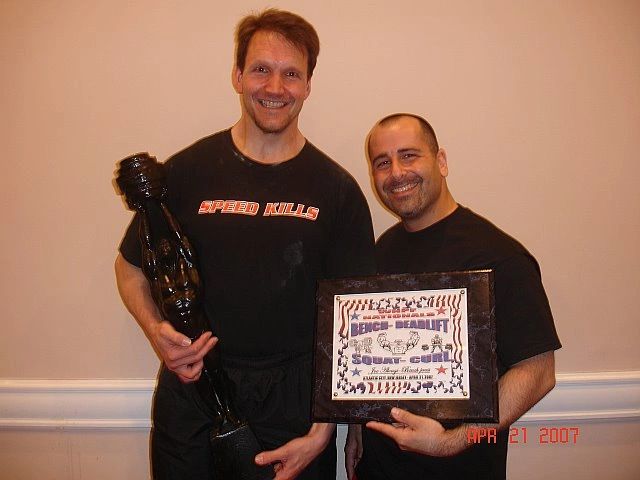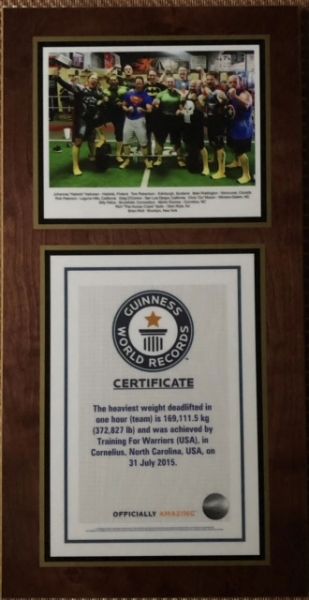 Author: By Strength and Power Hall of Fame | Created: Thu Apr 15 23:21:29 UTC 2021 | Last Updated: Tue Sep 06 17:31:50 UTC 2022